Furnace Service, Rpeair, Installation, & Replacement
Comfort Doctor is here to help with all of your Furnace needs
---
Gas Furnaces are efficient and effective. We would like to provide you with some information to help in the decision making process of your heating system.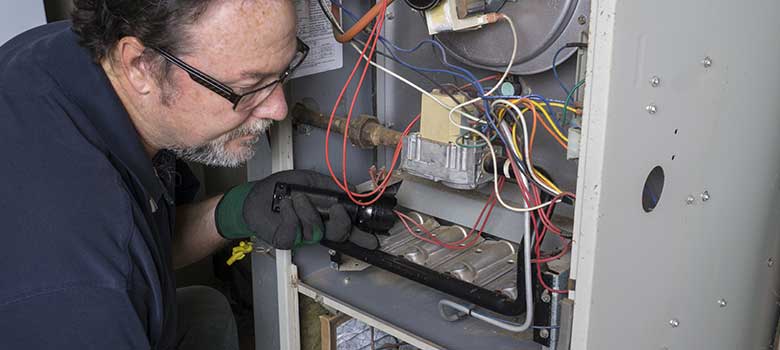 Trane Furnaces are reliable, efficient heat when you need it. They are the choice for the majority of modern homes with central heating and air conditioning.
A gas furnace is the heating component in a majority of systems in colder weather climates. It converts gas to heat. Another option is an oil furnace that uses oil as its fuel instead of natural gas. The main components to a furnace include burners and heat exchanger, blower and controls. Trane gas furnaces are built to perform again and again, year after year. Beyond performance, we also provide options for energy-efficient operation. In fact, some of our furnaces operate at over 95% efficiency, which means that 95% of the fuel you pay for is actually converted into heat for your home.
A gas furnace, or forced-air heating system, reacts when the room air temperature drops below your programmed setting on the thermostat. The silicone nitride igniter lights a burner inside the combustion chamber. The heat created is then pushed into the heat exchanger, where the air is then heated. This newly heated air moves through the ductwork and into the rooms of the house. The combustion gases used to create the heat are vented through a flue in the roof or wall.
From a storage tank, oil is pumped into the furnace where it is turned into a mist, sprayed through the blast tube and ignited. The fine droplets mixed with the air allow it to burn very efficiently. The flame heats the air within a heat exchanger, and the combusted gasses exit through a flue or chimney. Air from the house is drawn through the ductwork, past the heat exchanger and back out of the vents in the house. In most modern systems, the air flows through a filter, which removes any impurities.
Heat your home efficiently all winter long.
---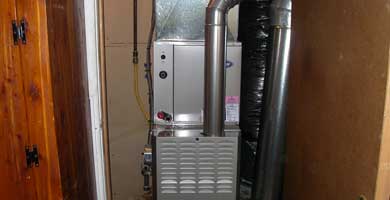 ---
Common Heating Problems
Heating system is not working properly or turning on
Can not regulate temperature
Certain rooms or offices are too hot or too cold
Heater air has odd odor
Smell gas or something burning
The thermostat is not working properly
Odd noises from heater/furnace
System fan always running
---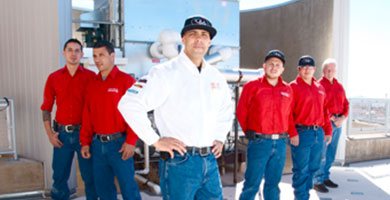 ---
Energy Bill Savings Tips
Ensure your heating system is warming your home at optimum levels when you want it. Here's how you can save:
Routine system inspections
Sealing of vents and duct work
Proper duct, window, vent and home insulation
Adjustment of gas pressure
Routine cleaning and servicing of HVAC motor, exchangers and coils
Implementation of zoning systems
Maintaining a clean blower
---