Rebates We Offer
Tax Credits, Incentives & Savings
Refrigerated Air Conditioning Rebate

---
Amount: $100.00 to $300.00
Description:
The PNM Air Conditioning Rebate program reduces the cost for residential customers to purchase and install certain energy-efficient cooling equipment in their homes.
Refrigerated air conditioners use a refrigerant and are designed to change the air temperature and humidity.
Advantages: Works well in all climates; does not add humidity to inside air; can improve indoor air quality
Disadvantages: Generally higher costs to purchase, install, and operate
ENERGY STAR® Room Air Conditioners use 15 percent less energy than conventional models and often include timers, which allow you to use the minimum amount of energy needed to cool a room.
Refrigerated Air Conditioners that meet CEE (Consortium for Energy Efficiency) Tier 1 standard operate more efficiently than equipment that has not earned this distinction. Currently, CEE Tier 1 means the refrigerated air conditioning unit has a SEER (Seasonal Energy Efficiency Ratio (SEER) rating of 14. By choosing CEE Tier 1 cooling equipment and taking steps to optimize its performance, you can enhance the comfort of your home while saving energy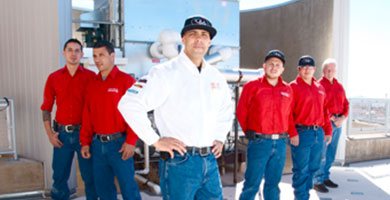 ---
Energy Bill Savings Tips
Ensure your heating system is warming your home at optimum levels when you want it. Here's how you can save:
Routine system inspections
Sealing of vents and duct work
Proper duct, window, vent and home insulation
Adjustment of gas pressure
Routine cleaning and servicing of HVAC motor, exchangers and coils
Implementation of zoning systems
Maintaining a clean blower
---